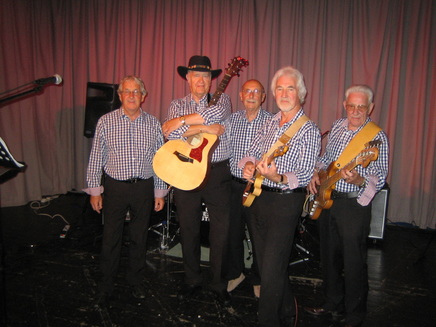 PRESENTED BY FRIENDS OF THE GRANARY
In the Carnival Marquee, Clubbs Lane, NR23 1DP

Tony Harris (guitar) and Reg Strattan (drums), formerly part of 'Country Knights'. Mick Footit (lead singer), Pete Weatherall (base guitar) and Peter Wallwork (electric piano & vocals) are the originals.They joined forces in 2015 and have performed both in the Granary and at Alderman Peel High School. The band plays traditional and western country music in and around Lincolnshire.